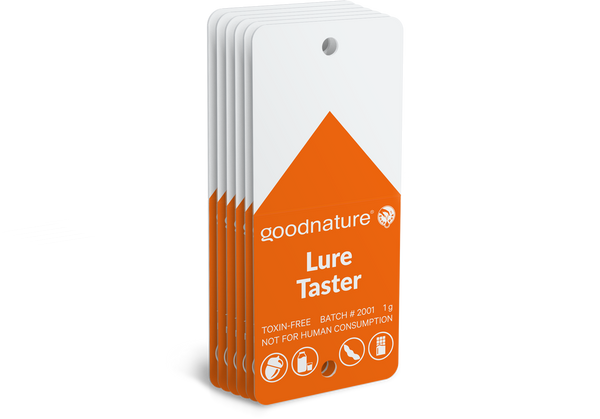 Lure Tasters are cards filled with our non-toxic, long-life lure. 

They're designed to give your local rats and mice a taste of the lure inside, attracting them to your trap and increasing your chances of catching them.

Rodents love our lure, once they have a taste of it they'll go looking for more… and find it in your trap!

Lure Tasters are included in each trap kit, are toxin-free so safe for you, your pets and wildlife and are water resistant for indoor and outdoor use.

6x Lure Tasters containing long-life lure for rats and mice
6x pins to secure to a range of surfaces