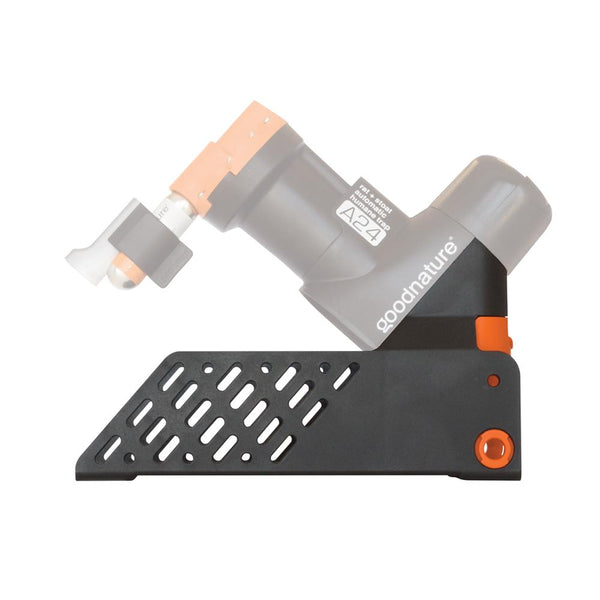 The Goodnature® A24 Trap Stand is great for when your rodent problem is indoors or you need to move your trap around to target multiple rodent hot spots.
It's perfect for when you don't have a tree, post or a wall space to attach the trap to - gardens, ceilings, sheds or under your sink.
You can move the trap stand safely as there's no need to remove the CO2 canister before moving.
Plus, the tray makes it easy to dispose of dead pests without touching them.
A24 Trap not included.
Tips
To position your A24 trap in the best possible place to catch your rats - be sure to use our Goodnature Lure Tasters first.
If you set your trap up on sloping ground, there are two peg holes (pegs not included) to keep it stable.
1 x A24 Trap stand

1 x Instruction sheet

A24 Trap not included