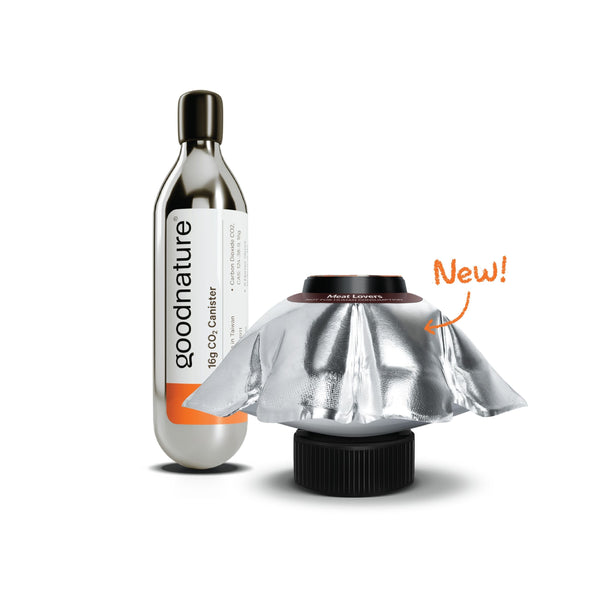 6 Month Replenishment Pack - Meat Lovers
The 6 Month Replenishment pack is the go to, easy to order, product bundle offering Goodnature trap users everything they need to replenish their traps consumable items and take advantage of bundle savings. Replenishment packs include your selection of 50g Automatic Paste Pump and 16g Carbon Dioxide Canister.
Each CO2 canister provides your trap with the strength it needs to instantly kill pests with 24 unattended strikes in the A24 and 18 unattended strikes in the A18, while  the automatic pumps continuously deliver fresh attractant paste efficiently for 6 months from activation.