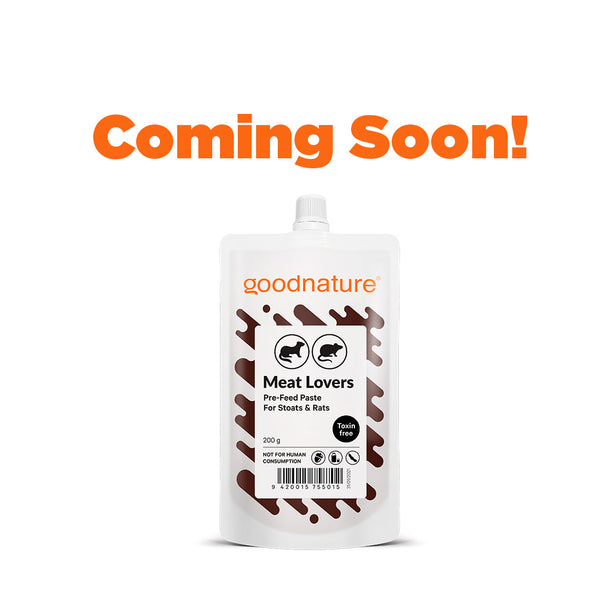 The latest attractant paste by Goodnature is finally here! Keeping the same benefits as our other non-toxic and long-lasting attractant pastes, the new Meat Lovers attractant paste takes care of pests with a preference for more savoury tastes.
Use your pre-feed attractant paste to keep rats and mice coming back to your trapping area increase your chances of success.
All you have to do is place pea-sized dabs of the Meat Lovers paste around your trapping site to introduce and familiarize rodents with the pre-feed paste as an acceptable food source. Pre-feeding is a proven tactic in increasing trapping success.
Rats are neophobic and do not like new foods. Pre-feeding allows them to explore and trust your paste.